FIGURE 1 - 'Portrait of John peel', 1998, 280 unique CD box designs. Alan Dunn + pupils from Herder Gymnasium, Cologne.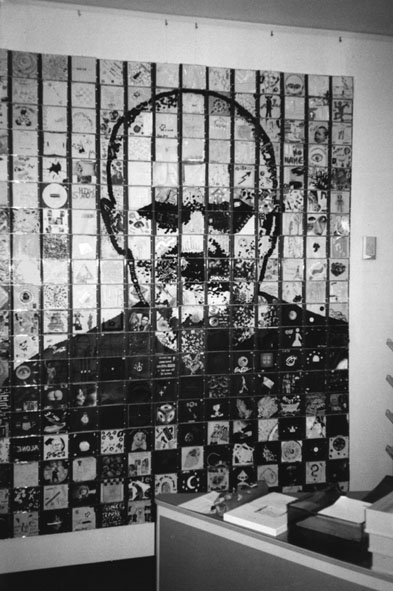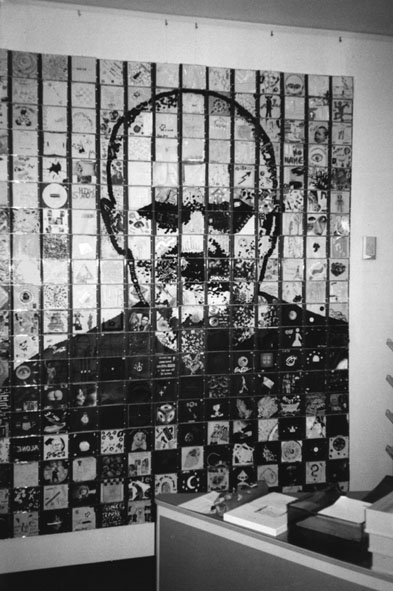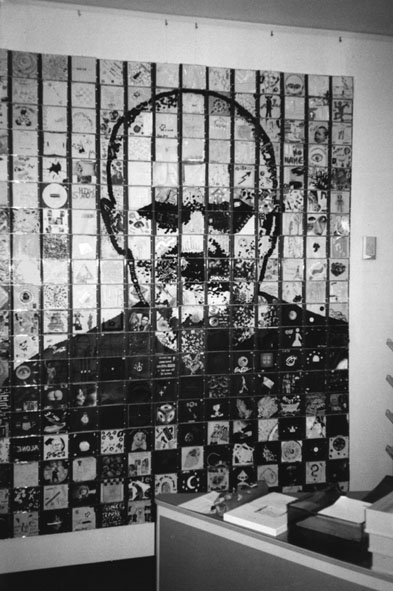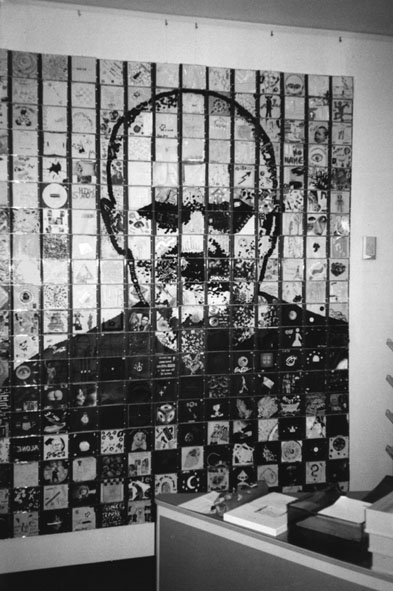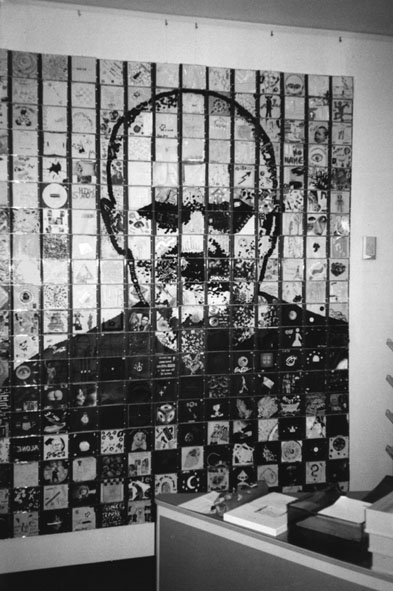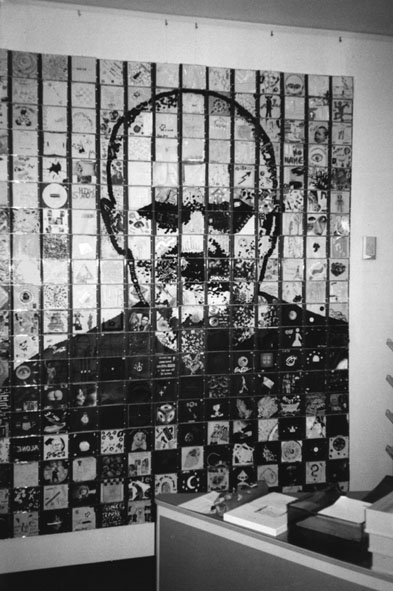 Developing this idea, artists Alan Dunn and Brigitte Jurack spent twelve weeks working with young people at the Internet Cafe in South Shields on the 'Dada e-mail project'.

With funding from The Customs House, a link was set up with young people in South Shields' partner city of Wuppertal in Germany.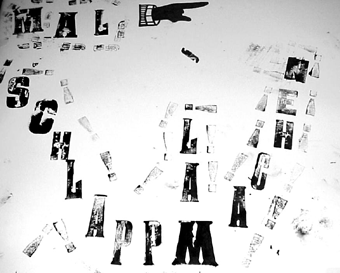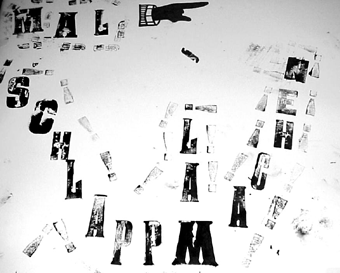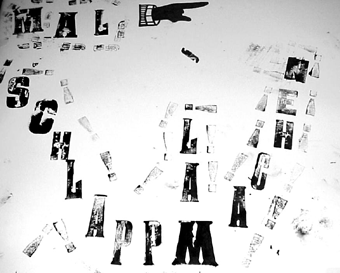 FIGURES 2+3 - beginning with traditional printmaking using wooden blocks, the young people began to experiment with word arrangements, having been introduced to original Dada images from the 1930's and the remit that they would have to learn some new German words if they were to e-mail each week's work to Wuppertal.